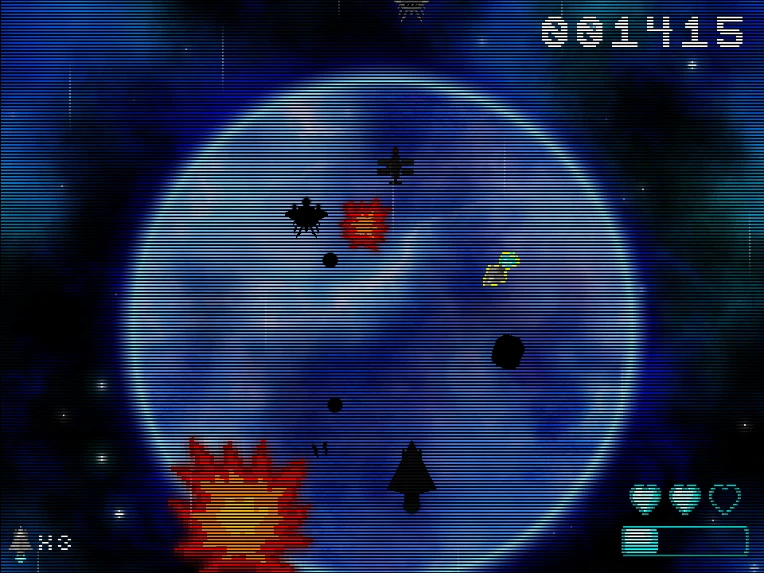 Spaceblast 1.0 is now available to play on Newgrounds, Itch.io, Game Jolt, and my own website. It's an arcade shooter about flying a spaceship, shooting down other spaceships, and seeing all sorts of cool space things like planets, stars, and nebulas.
Additionally, you can now support me if you like what I do by donating on Itch.io or paying whatever you want on Game Jolt. Making video games for a living is a huge aspiration of mine, and donating any amount whatsoever is immensely appreciated. It shows that you like my work enough to help me keep doing it.
You can listen to the soundtrack here on Newgrounds or on Youtube. I think I've gotten a lot better at making music over the past couple years, so if you want to hear a song without interference from laser blasts and explosions, go check them out.
You already know what to do. It is your duty as a space explorer. Report any and all bugs.