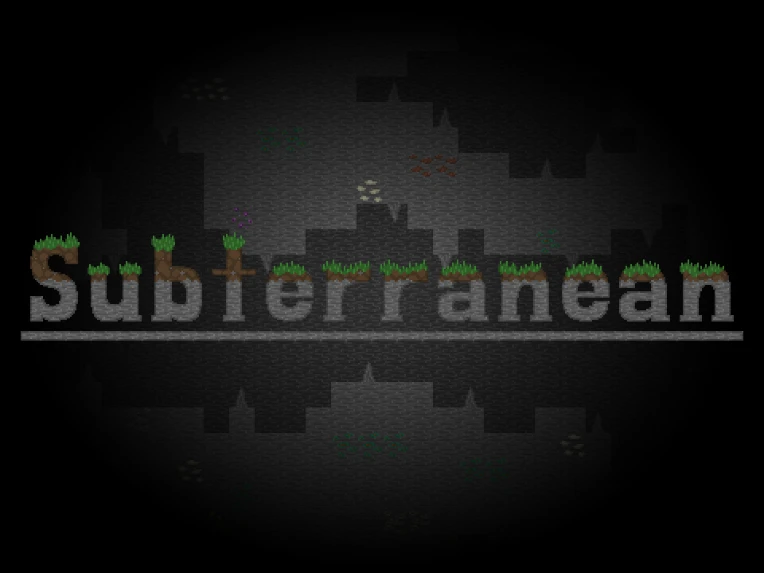 Subterranean is a game about mining. Your goal is to simply dig as deep as you can and find valuable ores. You have limited durability on your pickaxe, fuel in your lantern, and space in your backpack, which you can upgrade by spending your earnings. The game is procedurally generated as you descend, with a different level every time you restart.
It's reminiscent of a lot of games I've played where mining is a big part of the gameplay. There's just something about mining in video games that's satisfying, enough that there's plenty of games about mining specifically. Maybe it's because finding rare treasures is fun, or maybe it's thanks to Minecraft for those of us who've been playing it for years. It inspired me to try my hand at making a completely randomly generated game about mining.
Subterranean is available to play on Newgrounds, Itch.io, Game Jolt, and my website. I also put together a team of beta testers to find bugs and give feedback before releasing it, so thanks to them there's hopefully less bugs than there would have been otherwise.